Customize Your Opportunities
Sign up and we'll let you know about projects that match your health interests.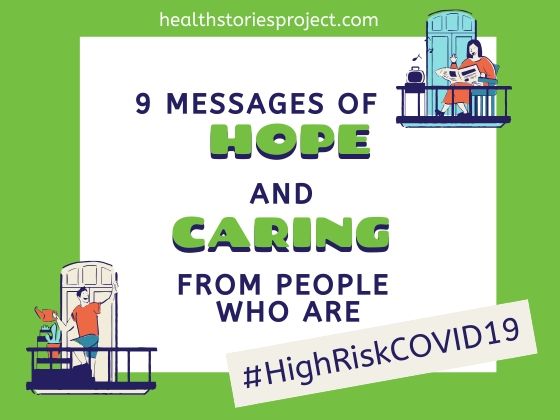 Right now, the world is a scary and uncertain place. From disrupted treatment, lost work and wages, healthcare rationing, social isolation, and subsequent depression, the coronavirus (COVID-19) is disrupting the lives of every person in the U.S. (and the world!). These issues are…
Read More »
Join Health Stories Project
Health Stories Project was created to give people opportunities to share their personal health experiences and to learn from the experiences of others.