Customize Your Opportunities
Sign up and we'll let you know about projects that match your health interests.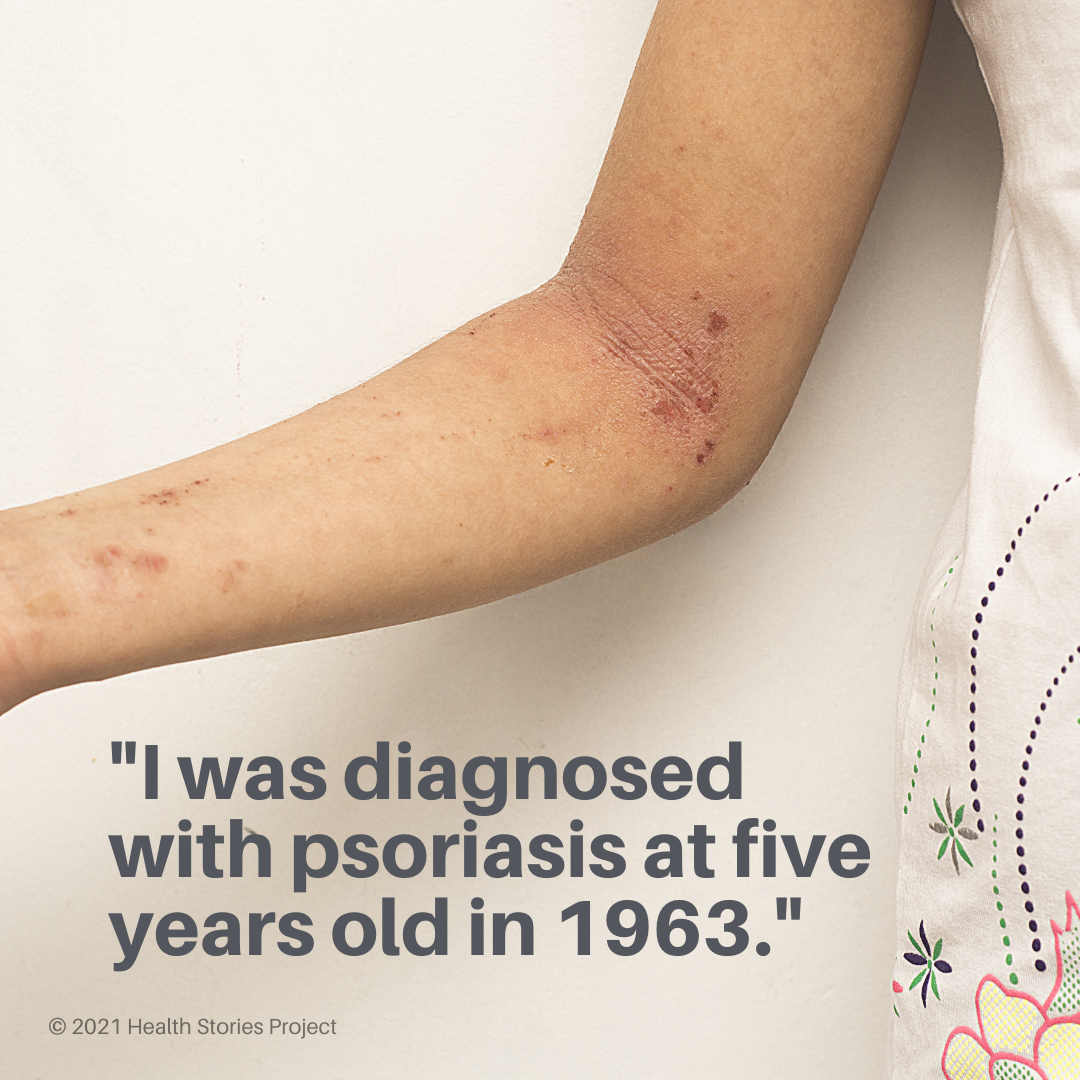 Diane was diagnosed with psoriasis in 1963, a condition no one had ever seen in the town she was growing up in. She experienced situations she doesn't want others to live through, so she now advocates for others living with the same conditions…
Read More »
Join Health Stories Project
Health Stories Project was created to give people opportunities to share their personal health experiences and to learn from the experiences of others.