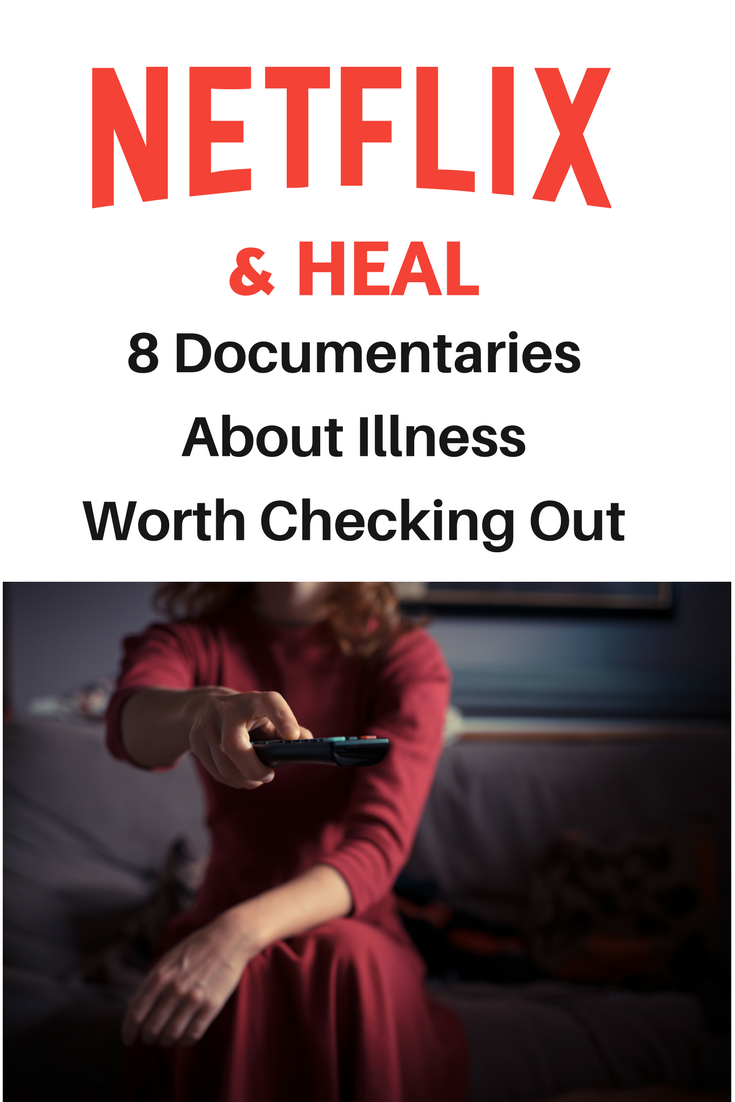 When it comes to recovering from an illness or staying in because of something chronic, Netflix documentaries can be a lifesaver. Not only are they a welcome distraction, but they can also help us find more understanding and compassion towards those with experiences different from our own. So if you want to find something to binge, why not check out helpful websites such as https://likewise.com/list/75-Most-Binge-Worthy-Shows-to-Stream-on-Netflix-5e6fe74e48a14d00610e06ea to find out what you can stream.
These 8 documentaries are some of the most engaging and interesting on Netflix right now. Check them out and leave a comment if we missed any of your favorites!
Be Here Now: The Andy Whitfield Story
Health Topic: non-Hodgkin lymphoma
From Netflix: "Trace the brave journey of actor Andy Whitfield, who received a devastating cancer diagnosis while starring in the series 'Spartacus: Blood and Sand.'"
Don't Call Me Crazy
Health Topic: Mental Health
From Netflix: "Follow teens in treatment as they work to reclaim their lives in the face of eating disorders, suicidal depression and other mental health issues."
My Beautiful Broken Brain
Health Topic: Stroke
From Netflix: "After suffering a stroke at age 34, a woman documents her struggles, setbacks and eventual breakthrough as she relearns to speak, read and write."
Extremis
Health Topic: Death
From Netflix: "Witness the wrenching emotions that accompany end-of-life decisions as doctors, patients and families in a hospital ICU face harrowing choices."
[tweet_box design="default"]From cancer to congestive heart failure, these 8 @netflix documentaries tell true stories of incredible people fighting illness.[/tweet_box]
Dr. Feelgood
Health Topic: Prescription painkillers
From Netflix: "A Virginia doctor's habit of over-prescribing painkillers lands him in prison for drug dealing amidst a nationwide epidemic of opioid addiction."
Cristina
Health Topic: Liver Cancer
From Netflix: "In this short documentary, 37-year-old Cristina valiantly battles cancer while doing all she can to encourage others to live in the moment."
Alive Inside: A Story of Music & Memory
Health Topic: Alzheimer's and dementia
From Netflix: "Minds deteriorate, but souls dance. Science shows how the proper symphony can liberate lost memories."
CT Fletcher: My Magnificent Obsession
Health Topic: Congestive heart failure
From Netflix: "This inspiring documentary chronicles weightlifter C.T. Fletcher's comeback from a near-fatal heart attack and his quest to open his own gym."
Do you have a health story to share? Submit it or sign up to be notified when special opportunities come up.
Comments
comments