When it comes to fighting cancer, the timing is never ideal, but sometimes it strikes at the worst possible moment. Molly MacDonald had just endured a financially devastating divorce and was about to transition to a new six-figure job that would help her support her five kids at the time of her early-stage breast cancer diagnosis.
"I had my teeth cleaned and got a mammogram, never expecting a health issue," says MacDonald. "Then I had to get two surgeries and a lumpectomy, which derailed my job opportunity and left me unemployed as I underwent treatment. My COBRA payment was $1,300 a month. It was very shocking for me. I couldn't get state or federal aid. I had no child support or savings. I was pretty freaked out."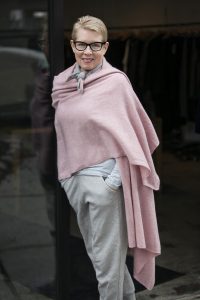 MacDonald's experience in 2005 led her to found The Pink Fund, a nonprofit that helps women stay financially afloat during breast cancer treatment with temporary assistance for crucial payments like rent or mortgage, car, and health insurance.
"A large percentage of Americans don't even have $500 saved for emergencies," she says. "Imagine a health crisis and you don't have money and you lose your job. Missing one paycheck is a problem."
After her diagnosis, MacDonald's troubles kept piling up. She couldn't interview for jobs without disclosing her cancer. Her house went into foreclosure. Creditors threatened to repossess her car and she had to beg for extensions. She started freelancing to make sure she didn't lose her COBRA coverage but it was hardly enough to make ends meet.
"I couldn't afford the cancer drugs so I entered a clinical trial," she says. "I negotiated with the hospital. Along the way, I met other working women with cancer and they were scared they'd permanently lose their jobs; that they'd lose their homes or have to pull their kids from college; that whatever they had for retirement would be used up."
Related – Why We Ride: How the Young Survival Coalition's Tour de Pink Brings People Together
Then MacDonald had what she describes as an epiphany. "What if I could help just one woman and her family?" she says. "Maybe it would help me make sense of what happened to me."
She bought a book about nonprofits and got to work. The original board consisted of MacDonald, her husband (she'd remarried before her diagnosis), a girlfriend, and the family dog. She sold her cherished Eero Saarinen dining table to fund The Pink Fund's heart and ribbon logo. The Detroit Free Press ran a story about her new nonprofit in its lifestyle section and the donations started to pour in.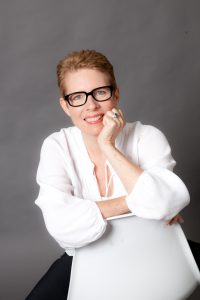 In 2007, The Pink Fund helped its first recipient by covering her rent and car payments for 90 days. (MacDonald decided on a 90-day limit because the Family and Medical Leave Act allows 90 days and she also feels it's a number that resonates with donors.) As the organization slowly grew, staffed by volunteers, she began to dream big. A resident of Beverly Hills, MI, not far from Detroit, MacDonald put Ford Motor Company on a vision board. In 2012, that vision was realized.
"Ford was diversifying its program and we got a call," MacDonald says. "By June, we had moved into donated office space and had paid employees. Fast forward to the end of the calendar year and we've almost tipped the scale at $4 million in payments. We're still a boutique charity but we've had between 10 and 20 percent growth annually."
MacDonald helms the foundation and frequently gives a talk titled "My Winged Victory" about her personal life experience, which lent her a unique perspective. She once lived a life of wealth and privilege, lunching in dresses that cost more than most people pay for rent. After her former husband lost millions in bad deals, she was left with next to nothing.
"I transitioned my kids from private to public school and from surf and turf to fish and chips except we couldn't even afford fish and chips," says MacDonald. "And then, right when I was about to start a six-figure job, a cancer diagnosis slid me right back down."
[tweet_box inject="@healthstories" design="default"]"Imagine a health crisis and you don't have money and you lose your job. Missing one paycheck is a problem." #breastcancer[/tweet_box]
It took her several years to recover financially and repair her credit. She even briefly worried her family would end up homeless. "I didn't used to understand how people could live on $50K a year," she says. "Now I do."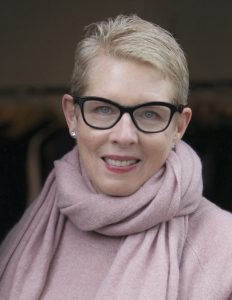 With The Pink Fund, she was able to tap her painful personal experience and the deep empathy it created in her, as well as her professional skills and high-level social connections, to create a unique nonprofit that fills a difficult financial gap for working women (and some men) with breast cancer.
The organization raises money in a variety of ways, from an annual Dancing With the Survivors gala — it's not a competition, just a feel-good showcase that pairs breast cancer survivors with professionals from a local dance studio — to horse-barrel racing. Much of the nonprofit's support comes from third-party events all over the country; this month alone, MacDonald estimates there have been at least 50. The Pink Fund has also paired up with Ford to create a program called Go Ride, which offers free transportation to breast cancer patients.
"I compare health crises like breast cancer to playing the game Jenga," says MacDonald. "You think you've built this foundation. Even if you're living paycheck to paycheck, you're making it. Then you get a cancer diagnosis. The first piece removed really rocks you. Each test, each bit of news, another piece is pulled. Things start to wobble."
MacDonald knows how debilitating the fear that it will all fall down can be.
"I think of The Pink Fund and other resources as putting scaffolding around you to try to hold you up when you can't control the things that are being pulled from your life piece by piece."
You can learn more about The Pink Fund and support Molly's mission to help breast cancer survivors here. Don't forget to thank Molly for her amazing work below!
Comments
comments