This story was written by community member, Frank Noll. Don't forget to leave a big THANK YOU for his advocacy work in the comments below.
---
Many people think that someone with advanced lung cancer is fairly old, frail, infirmed and probably a cigarette smoker. The truth is anyone with lungs can get lung cancer. I was blessed to be extremely healthy for 62 years. Never sick, an avid and competitive runner, cyclist and triathlete. A CT scan done after a bike fall to check for fractures found an unrelated lung mass from which I had no symptoms.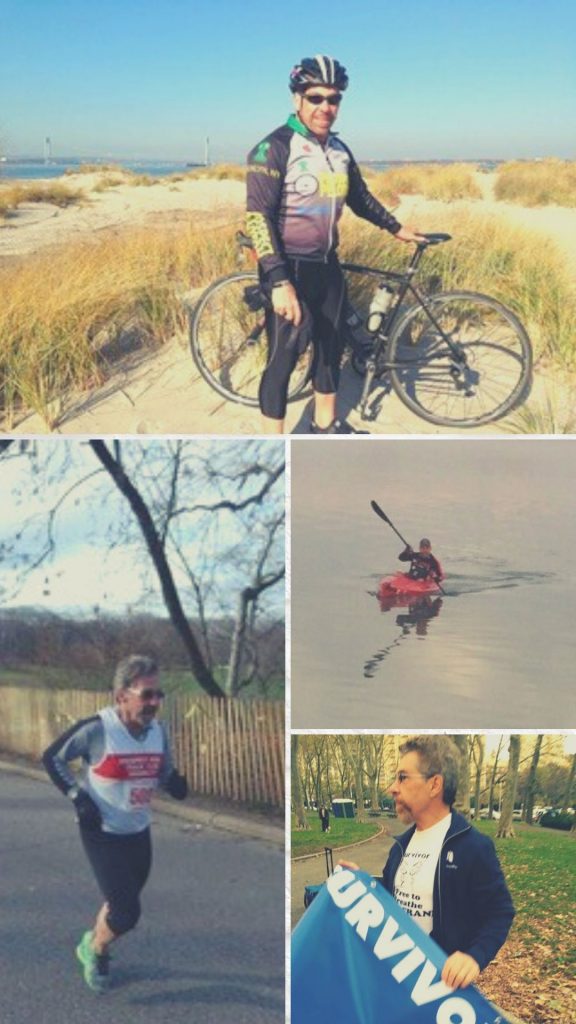 I was diagnosed with stage 3B non-small cell lung cancer. My cancer had a 5% five-year survival rate. After treatment, scans showed I was in remission (called NED/No Evidence of Disease). I was able to continue my fully active life running, cycling and living. After 4 years my lung cancer recurred, and I had surgery to remove half of my lung. I am again NED and remain very active 5 years and 2 months since my diagnosis.
It is through advances in lung cancer research which are increasing 5-year survival rates that I have been able to beat the odds. I have taken on a new mission to help change the face of lung cancer. I advocate to raise awareness and research dollars for lung cancer treatment. I am a lifeline support mentor for newly diagnosed lung cancer patients, have met with legislators on Capitol Hill for federal funding and help conduct lung cancer fundraising walks/runs.
When people see me and learn that I am a 5-year survivor of advanced lung cancer they often say "but you look so healthy!" What I have learned, and want others to learn, is that if you have lungs you can get lung cancer. The face of lung cancer is often someone who might be young or healthy.
Organizations I Support:
Lungevity.  They are a non-profit charity that provides educational resources, online peer support, in-person survivorship programs and conduct nationwide walk events to raise funds for research.
The Lung Cancer Research Foundation. They conduct nationwide walk, run and yoga events to advocate and raise funds for lung cancer research.
Go2Foundation is funded by patients and survivors.  They advocate for lung cancer awareness and research and provide services to people at risk and living with lung cancer.
Ways to Help
Lung cancer is the number one cancer killer in the U.S. Because of the stigma of lung cancer related to smoking, lung cancer receives much less support and funding than other cancers.  Everyone can help make a difference by volunteering and participating in lung cancer fundraising events and by contacting their elected officials in Congress and urging them to support more research and efforts to protect people from lung cancer.
Comments
comments